Start with these adorable Luau party invitations!

Add in this fabulous skirt/tank combo for the party princess.

If your party is for a boy I would suggest Khaki shorts and an adorable hawaiian shirt.

A fabulous idea for a luau is kabobs, easy to grab hold and eat for little fingers! A great spin on kabobs is to do fruit Kabobs and this is also a fabulous activity for party goers of all ages. Simply leave out trays filled with chunks of fresh pineapple, melons, strawberry halves, grapes, kiwi slices, etc. Provide skewers and your guests can make their own perfect kabobs with their favorites!
With the fruit kabobs I would serve up some bbq chicken and potato or pasta salad, simple yummy foods kids are sure to gobble up! For beverages I woulde try out a new fun punch recipe like...
Luscious Slush Punch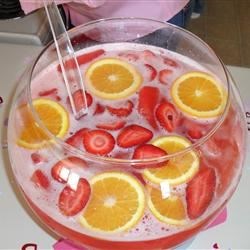 mmmmmmm....yummy!
And how cute would be these adorable umbrellas that you have with customized and then print and make your own! You can even pick your own colors!!!



Party Decorations, Activities, and Guest Gifts



For a cute twist on the standard Lei you can have your party guests create their own candy Leis. You will need lots of individually wrapped candies for this project! Anything from Tootsie Rolls(the colored ones would be perfect) to hard candies will work. I found instructions from Martha Stewart
here
. But if you are having young children staples may not be a great idea, I instead would try tape and the the little ones can do it themselves as a party activity!
If your party guests are old enough learning to hula may be the perfect party activity to burn off some energy as well as get some laughs!
I found
this website
that describes the basics to hula dancing. Another option would be to watch You Tube videos of hula lessons online or if you are able to, hire and instructor/performer for your party to teach the guest for while you sit back and relax with a Mai Tai! Cute grass skirts can be purchased at most party supply stores and even on orientaltrading.com ($20 for 12 kiddie skirts) as well as some other cute supplies like a tropical grass skirt for your table!
If doing the traditional hula isn't your thing, how about hula hoops?!?!